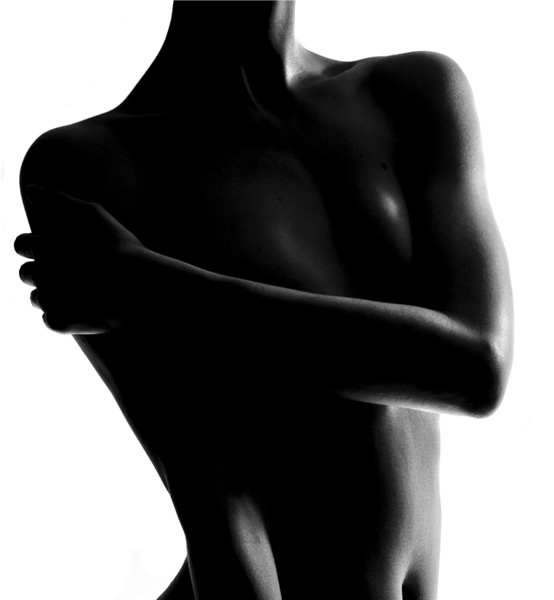 A facial is not just skin deep at Lea Advanced Skincare. Lea has exclusive equipment in her salon to resurface the skin which penetrate deep into the dermal layers to lift the muscle. LED and oxygenation machines will help the skin defy the aging process.
She excels in the use of facials, microdermabrasion, chemical peels, micro-current, and lymphatic treatments. Lea's signature approach to topical skin care, also known as 'The Eigard Method' is her customized approach to skin care needs: Lea's EMrx (Eigard Method Prescription). By doing this she has reinvented and redefined the concept of the facial. The results of combining treatments will be noticeable even after just one session!
SKINCARE TREATMENTS
Acneic: Clear the skin through extractions, organic enzymes and high mineral mud masks. Purify the skin to refurbish the tissue and to promote healing & smooth texture.
Light Acne Treatment – $165
Acne Treatment – $190
Teen Facial (17 and under) – $130
Rejuvenating: Promote firm & tight skin through the usage of proteins & nutrients while enhancing moisture level, improve the metabolism & cellular memory of the dermal cells & renewal of the epidermal layers.
EMrx Enzyme Facial Treatment – $150
EMrx Hydration Treatment – $180
EMrx Energizing Rejuvenation Treatment – $225
EMrx Double Enzyme Treatment – $190
EMrx Collagen Sheet Hydration – $250
EMrx Stem Cell Skin Rebuliding System – $315
EMrx OXY Ultra Oxygen Treatment – $310
CHEMICAL PEELS
Chemical exfoliation of the surface layers of the skin.
VIP Chem Peel Treatment – $510-$560
Chemical Peel- TCA 3% -35% – $210-$510
Refresher Peel (Melanostop w Sensi) – $260
Combo Peel – $390-$490
EMrx Glycolic/Enzyme Peel – $240
EMrx AHA Glow Lift Treatment – $360
EMrx HQ Lightening Boost Treatment – $160
BODY TREATMENTS
LED Sapphire Photo Wet Abrasion (Full Body) – $2010
Dry Body Brushing – $110
Sunset Glow Scrub – $110
EMrx Freshly Hand Blended Body Exfoliation – $175
IONIX CELLULAR RENEWAL
The Fountain of Youth used to regenerate the cell back into its former state. Activation of cell receptors to produce collagen, detoxification, oxygenation, pigmentation blending, stress reduction & circulation in the tissue through IONIX. These treatments vary from microelectro stimulation to abrasion treatments.
EMrx Deluxe Ionix Facial with Stem Cells Tx – $760
EMrx "IONIX VIP Lift" – $215
EMrx IONIX Sapphire 3 Photo Sampling – $360
EMrx IONIX Sapphire 3 Lymphatic Drainage – $215
EMrx IONIX Sapphire 3 Wet Photo Abrasion – $2010 (Full body)
EMrx Oxylight Rejuvenation System IONIX 7 Spectrum Light – $360
EMrx Oxylight Ultrasound IONIX 7 Spectrum Light – $210
EMrx Oxylight Microcurrent IONIX 7 Spectrum Light – $210
EMrx Oxylight Diamond Red Carpet Treatment Treatment – $600
EMrx Silver Ion Masque Hydration – $250
EMrx Ionix Light Facial $600
Anna's Lift – $265
MICRODERMABRASION
Rejuvenate the skin through aggressive exfoliation and a full enzymatic facial; boost energy to the cells & accelerate the healing factor.
EMrx Mega Peel Abrasion (Heavier Microdermabrasion) – $290
EMrx Skin Glow Abrasion (Light Microdermabrasion) – $240
EMrx LED Sapphire 3 Wet Photo Abrasion – $315
EMrx LED Sapphire 3 Photo Abrasion Full Face, Neck – $560
EMrx LED Sapphire 3 Photo Abrasion Full Face, Neck, Chest – $620
EMrx LED Sapphire 3 Photo Abrasion Full Neck & Chest – $560 
EMrx LED Sapphire 3 Photo Abrasion Neck – $255
EMrx JProSkin Diamond Peel – $315
SPECIALTY & OTHER
-Nourishing Hydrating Body Wrap with freshly made scrub OR Revitalizing body wrap with scrub $335
-LED VIP Body Lift Treatment $410
HQ Lightening Prep – $110
---
Specialty Services
Eyelids Hydration – $90
Eyebrow Contouring – $50
EMrx Ultrasonic Face Treatment – $130
Ultrasonic Lift Treatment – $150
Facial Exercises – $150
LED Sapphire Photo Wet Abrasion (Full Body) – $2010
Dry Body Brushing – $110
EMrx Freshly Hand Blended Body Exfoliation – $175
---
Add Ons
Ultra Sonic Traeatment 10 – 30 minutes – $45- $90
Oxy Oxygen mist Spray $110
Oxy light panel 10 min intervals $60 – $110
---
Add Ins
Ultrasonic Treatment Add-On – 10-30 mins – $45-$90
OXY Oxygen Mist Spray Add-On – $110
OXYLight Panel Add-On (10 mins) – $60
OXYLight Panel Add-On (20 mins & up) – $110
---
Waxing/Sugaring
Call for pricing