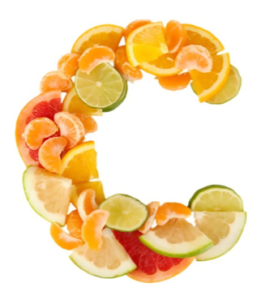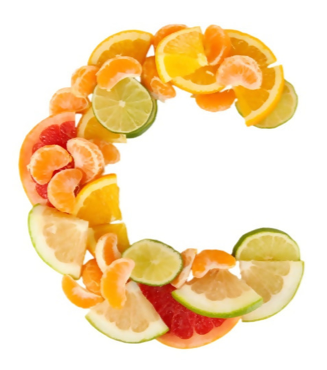 The first word that comes to mind when thinking about Vitamin C is well yes, oranges. But there is so much more to this beautiful antioxidant than just a simple fruit or even vegetable. Fighting free radicals and attacking damage caused by ultraviolet (UV) radiation makes this vitamin a powerful anti-aging agent. Free radicals are the toxin and pollutant by products from metabolizing oxygen that cause damage to the cells in your body through oxidative stress. These free radicals cause photoaging (aging of the skin due to UV ray exposure) such as wrinkles and uneven skin tone. One of the ways to fight free radicals naturally is by incorporating antioxidants as in vitamin C. Vitamin C can also help with hyper pigmentation preventing melanin production in specific pigmented spots without lightening the rest of the skin. Using vitamin C can help people achieve an overall brighter and fresh face!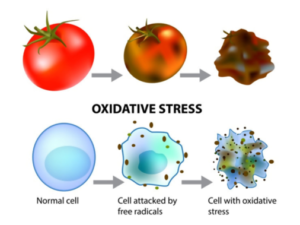 As with many vitamins, vitamin C has different derivatives and forms. Ascorbic acid is the purest form, but due to its low pH levels it is extremely unstable. In order for ascorbic acid to work better, it must be packaged in an airtight container for it to not dissipate immediately upon opening. With derivatives of vitamin C, they stay together quite well but the potency decreases in direct proportion to the amount of fillers and additives that have been cut into the product. Fortunately, there is a great middle ground between the two called Ethyl Ascorbic Acid. According to Lipo Chemicals, Inc, "Ethyl Ascorbic Acid is a stable Vitamin C derivative with excellent skin brightening activity … Ethyl Ascorbic Acid is a powerful inhibitor of melanogenesis [the formation of melanin]." To put it simply, Ethyl Ascorbic Acid decreases melanin production while eliminating a complicated metabolic process like other derivatives to make it work! Here, at Lea Advanced Skincare, we use and sell products containing Ethyl Ascorbic Acid to help clients reach their fullest potential in the journey towards cellular renewal and great skin. There is also a fairly big difference between ingesting the vitamin and using it topically. According to UW Health, "… topical vitamin C delivers 20 times more vitamin C than oral intake!" So instead of eating that orange, apply it to the face. Not exactly…but point taken.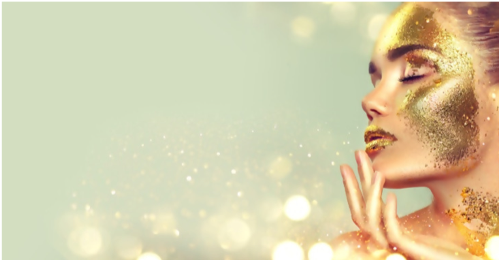 Is there a downside to this super antioxidant? The answer is no! Unlike retinoids which can have intense side effects, vitamin C is very safe and easy to use. There are a few rare cases where people with extremely sensitive skin have had a reaction. But research on the toxicity of vitamin C has discovered, that even in excess had a low chance of being damaging. Dermatologist, Dr. Saokar Pumori Telang explained that, "… the toxic doses of Vit. C that lead to cellular apoptosis under laboratory conditions are 100-200-times the daily recommended dose, giving Vit. C a very high safety profile."
With vitamin C being so easy and safe to use, how could it not be loved? Once incorporated into a daily skincare routine, it can help change the way the skin looks through intensive cell healing, rejuvenation as well as protection! If in need of a new way to approach cellular renewal for the skin or if in need of a natural way to treat the skin, visit Lea Advanced Skincare. There, Lea herself will be able to discuss in more depth about the positives of vitamin C for the skin!
References:
https://www.uwhealth.org/madison-plastic-surgery/the-benefits-of-topical-vitamin-c/13462
http://www.lipochemicals.com/system/files/brochures/Ethyl%20Ascorbic%20Acid_SS.pdf
https://www.ncbi.nlm.nih.gov/pmc/articles/PMC3673383/
https://lpi.oregonstate.edu/mic/health-disease/skin-health/vitamin-C
Leave a Comment
You must be logged in to post a comment.