Elastin
Everyone is out on a mission to stop wrinkles and facial sagging in its tracks. Whether they are trying out new products or seeking additional treatment, wrinkles are everyone's #1 beauty insecurity when getting older. The highly elastic protein, Elastin, is a connective tissue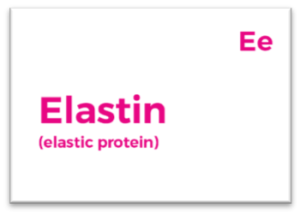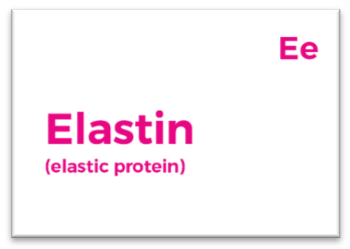 that allows many tissues in the body to resume their shape after stretching or contracting. This protein is made up of elastic yellow fibers found in a matrix of connective tissue and produced by fibroblasts and smooth muscle cells in arteries. These fibers can stretch up to 1.5 times their length, and snap back to their original length when relaxed.
There are many ways to boost this magical protein back into your body after it has slowly diminished over time from dietary habit or simply, aging. One popular method is applying products that contain elastin, such as serums and body creams targeted to increase elasticity in your skin.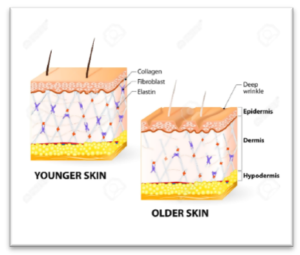 These acclaimed "Botox in a bottle" work varying on what part of your body you would most like to target. You will find that serums and facial creams are more lightweight and can be easily applied to the face and neck. Whereas body creams target any problem area on your body, whether it be your hands, arms or legs. Women and men alike have been hooked on elastin/collagen creams and its "needle free" results when used properly and diligently.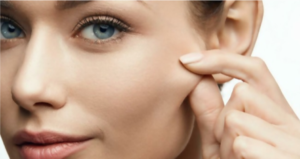 In many products' elastin works alongside collagen, the most abundant protein in your body. It is the major component of connective tissues that make up several body parts, including tendons, ligaments, skin and muscles.
You must be wondering, what is the difference between these two powerful proteins? Well, collagen is more widespread in the body than elastin. The main difference between collagen and elastin is that collagen gives strength and flexibility whereas elastin returns the stretched structures into the original shape. Collagen is a white color protein whereas elastin is a yellow color protein.
If you want instant results in boosting elastin protein, the IonixLight treatment is just for you. Using microcurrents and red LED lights, this specific therapy is proven to give you instant and cumulative results, and is pain-free, safe and effective. Giving what some might call an instant face-lift, the IonixLight therapy sends soft, gentle waves through the skin, tissues and down to the facial muscles. This microcurrent is known to stimulate ATP production, which boosts the creation of elastin proteins – giving you an instant youthful glow.
With elastin being as accessible as it is, how could you not want to learn more about it? Once incorporated into a daily skincare routine, it can drastically change the way your skin looks and feels! If in need of a new way to approach the renewal of your skin's elasticity, visit Lea Advanced Skincare. There, Lea herself will be able to discuss in more depth about the use of the IonixLight implemented in her facial treatments at her spa located in the heart of Beverly Hills.
Leave a Comment
You must be logged in to post a comment.