Summer Newsletter
by Lea Eigard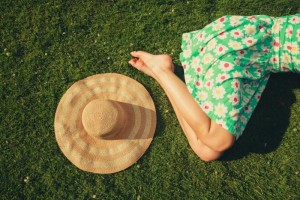 In the heat of…
There is no denying we are in the thick of it. Summer is here and our thoughts turn to how to stay cool, look fresh, and protect our delicate epidermis.
Tips for Summer Skin:
• We know to wear sunscreen all year long, but our lips need protecting too! Wear a lip balm with at least SPF 15.
• Take short showers to make sure not to wash off your natural oils to protect your skin from the harsh sun.
• Moisturize lightly to allow your skin to breathe and prevent clogged pores.
• Drink plenty of water!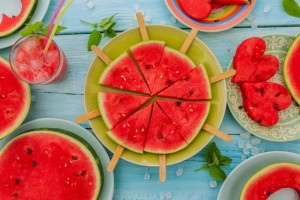 Summer Eating…
Do's and Don'ts:
• There's a reason watermelon is associated with summer. Stock up to re-hydrate your skin with it's antioxidant properties.
• Tomatoes replenish electrons and are anti-carcinogenic. They are best when eaten cold and sliced.
• Drink iced green tea to help stay cool and promote healthy skin.
• When the heat is particularly intense, stay away from high protein foods like red meats which warm the body from the inside out.
• Caffeine will dehydrate, so stay clear of soda, coffee and other beverages that are loaded up with caffeine.
• Munch on berries, blue, straw, rasp, black. They're rich in antioxidants that will help your skin fight off any of the sun's negative effects.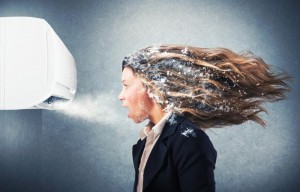 Antioxidant Cooling Summer Mask
For Normal to Dry Skin
2 Tablespoons (heaping) Plain Greek Yogurt
1/2 Teaspoon (heaping) Cold Green tea
1 Teaspoon Honey
Chopped Fresh Mint or 1 Drop Mint Essential Oil
Apply thick to face for 20 minutes. Remove with cold water and wash cloth.
Did You Know?
To fight sunburns all you have to do is fill a tub with cool water and 1 gallon of apple cider vinegar. Soak every night until the mixture pulls the burn out of the skin.
Call now to book your appointment
Lea Advanced Skincare | 310-278-2221 | lea.contact@leaeigard.com | leaeigard.com
 417 N Camden Dr | Beverly Hills | CA | 90210
Leave a Comment
You must be logged in to post a comment.