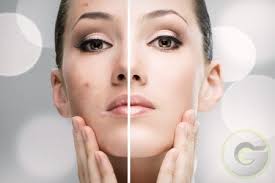 Alright ladies and gentlemen, this week you all are in for a treat! We are here to share with you our secret; the reasons we are different from other aestheticians! But we can't share too much. Sharing all of our secrets would be like Duke from the Bush's baked beans commercial sharing their secret recipe! We have our methods that are too good to share, but we've got a few disclosable methods that make us confident we offer the best facial treatments in all of Beverly Hills.
Here at Lea Advanced Skincare we customize all of our facial treatments to the person lying in our (super comfy) beds. We have a facial treatment for every concern, and it is not the same method every single time our patients come in. This is what makes us special! Most salons or spas have a protocol to follow. A step by step break down on what to do in each facial. That is not how our team works. We are all trained in the Eigard Method! And we do what is best for you on the day that you come in. Skin is constantly changing and there just isn't any protocol for that! One week you may need an acne treatment and the next week you may need a hydrating treatment. Either way, we are always prepared for your concerns and always ready to treat them!
If you've kept up with our blog, you know that we specialize in acne treatments. We have multiple modalities to treat it and endless numbers of products to cure it! For example, people tend to forget that you can have dry skin and suffer from acne. Many salons and med spas seem to forget this too as they only have one protocol for acne patients. For those with dry skin then, that can really cause irritation. That's another reason why customizing facial treatments is so important. You cannot have a protocol facial treatment for someone who suffers from contradicting skin concerns. I say contradicting because many acne solutions are drying and dry skin just can't handle that!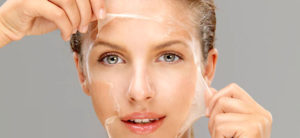 Many salons and med spas believe that chemical peels are the best way to solve acne problems. Unfortunately that is often not the case. Using a chemical on acneic skin can cause scarring or even burns! Heat is not the best way to treat acne because acne is already an inflammatory condition and chemicals create a lot of additional heat and inflammation. We do include chemical peels as treatments depending on need and they are amazing, but again, they are completely customized and we don't use them to clear up scarring until all the acne is gone. We also do not have just one type of peel for one kind of problem. Again, everything is made and customed to solve our patients' individual concerns. Our peels are also useful for evening out skin tone, reducing signs of aging, clearing, cleaning and increasing overall appearance of skin!
As I said earlier we cannot share all our secrets. But when I say we customize our facial treatments I truly mean that every aspect is customized, from the method to the products. Lea is not only a brilliant aesthetician, but she also has an insane product knowledge. Of course we use a lot of Epicuren, DNA and PCA products, but we have a special way of mixing them and sometimes we use custom made products made by Lea herself. We've even had scenarios where the product lines that we carry do not have what our patients need so mid treatment Lea will brew something up that will create the results we love to see!
With all that being said, I hope it's clear that our facial treatments are really one of a kind and cannot be duplicated. With confidence we can say that we know we offer the best acne treatments, facial treatments, hydrating treatments, aging treatments, chemical peel treatments and overall great skin care treatments in all of Beverly Hills!
Leave a Comment
You must be logged in to post a comment.